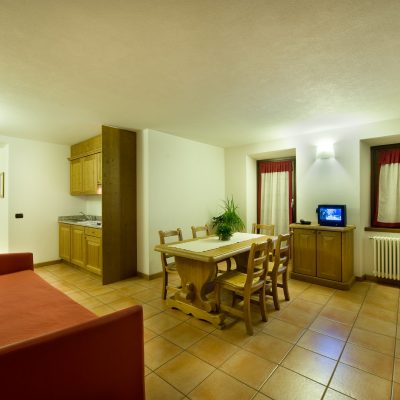 Stagione invernale/Winter season 2023/2024
STAGIONE INVERNO
2023/2024
Bassa stagione / Low season
dal 25/11/23 al 02/12/23
dal 09/12/23 al 16/12/23
dal 06/01/24 al 03/02/24
Medi stagione / Middle season
dal 02/12/23 al 09/12/23
dal 16/12/23 al 26/12/23
03/02/24 al 10/02/24
dal 17/03/24 al 06/04/24
Carnevale / Carnival
dal 10/02/24 al 17/02/24
Bilocale 5
€ 680,00
€ 790,00
€ 990,00
Natale Capodanno / Christmas New Year 2023/2024
STAGIONE INVERNO
2023/2024
Dal 26/12/2023 al 06/01/2024
Dal 26/12/23 al 02/01/24
Dal 02/01/24 al 06/01/24
Bilocale 5
€ 2.600,00
€1.750,00
€ 950,00
Stagione Estiva/Summer season 2023
ESTATE 2023
dal 03/06/2023 al 08/07/2023
dal 26/08/2023 in poi


dal 08/07/2023 al 29/07/2023
dal 19/08/2023 al 26/08/2023

dal 29/07/2023 al 19/08/2023
Bilocale 5
€ 530,00
€ 610,00
€ 760,00
Deposit is required upon booking confirmation. 30% non reurnable in case of cancellation or no show.
Prices are per week from saturday to saturday. Inclusive of bed and bath linen compulsori final cleaning € 40,00 per appartment.
Optional cradle € 10,00 per day.
The appartment are available from 16,00 on day arrival and ends at 9,30 day of departure.